Game changer at "Men of Steel"
You-et / Jun 6, 2016; last edited on Jan 30, 2020
HyperLAN organizes LAN parties. A LAN party is an activity in which computers are connected via a LAN network, such that players can play games together. HyperLAN characterizes as a friendly community, where everyone welcome. This blog discusses how we redefined the competitions to break the monopoly on competition prices by hard-core players.
Monopoly on prices
At previous LAN-parties, players can win prizes by participating in competitions called "compo's". A compo is a competition for a specific game. For example, who is the fastest at Mario Kart. Everyone is free to enter a compo, but only the top winners will receive a price at the end of the HyperLAN. However, experienced players win multiple prices, while other people will lose without even playing. As HyperLAN, we would love to give everyone a chance and prevent monopolies on prices. Therefore, the price system was changed.
In short, the new system has prices which you buy with 'steel coins'. Players can earn coins with various activities, such as competitions and achievements. This way, compo's are not the only measurement of success. Secondly, the auction where the prices are sold provides oppertunities. For example, (rich) players will outbid each other. As a result, spend more coins and can not dominate on every price anymore. Another advantage is that prices go to players that actually want them because the players can choose not to bid.
Coins
The fifth HyperLAN "Man of Steel" introduces this new currency: Steel coins. The fysical coins can be traded, handed over and you can feel the weight increase over the weekend. We considered digital coins or points, which are less easy to share or trade between players themselves. We would like people to be free and creative with the coins and decided for physical 'money'.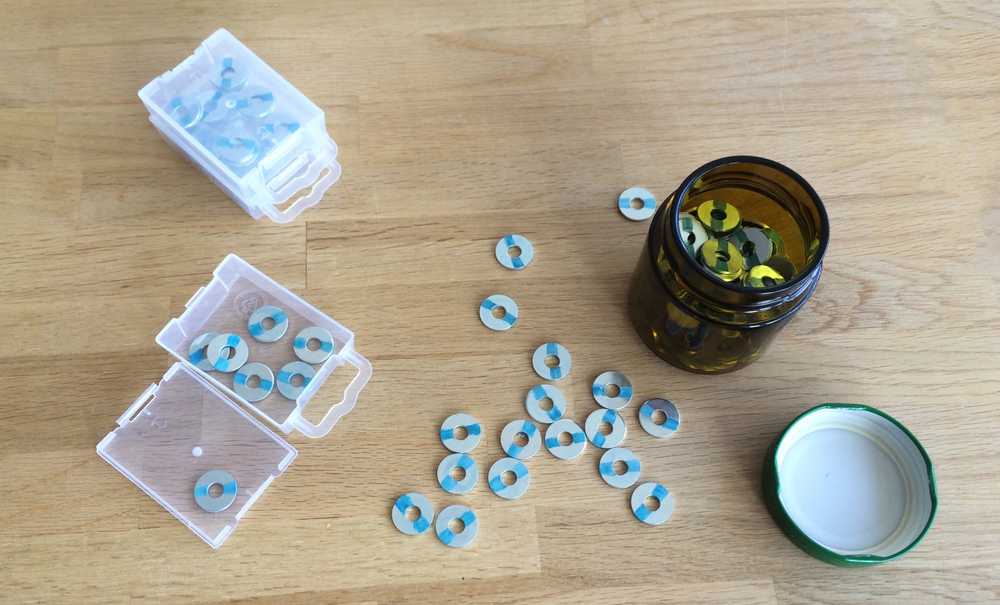 The Steel Coins are painted rings of metal.
Achievements
The biggest success of the new system was the achievements. Honestly, the organisation enjoyed them as well. The achievements are optional assignments to earn more coins. We saw the opportunity to make the players play more together or with fun handicaps (e.g. RTS with one arm). Then we took it a step further: 'exercise', 'cook', 'be on time' and other pedagogical assignments.
In the heat of the summer sun -really-, crew and players cheered as we counted the labs our geeks were running. Wait... this was a LAN party, right?





These are some of the achievements, where the players need to 1) Bake 5 grilled cheese sandwiches, 2) Make 25 push-ups, 3) Convince two other people to play a console game, 4) Rickroll someone, or 5) Help someone else without a reward.
Auction
The auction at the end of the weekend was less passive as the normal award ceremony. Everybody could still win and it was still a surprise which price you could take home. The number and popularity of the prices highly impact the experience of the auction. The price stock in this edition was good enough. In the next edition, we should further improve on this aspect.
Verdict
This new system with coins, achievements and auction was a success. We received positive reactions from players and crew. Prices were more distributed over the players and you could become rich by being good at games and/or active with achievements. Rich players would still receive cooler prices but never build a monopoly. The price stock at the auction proved a challenge. The next LAN party should improve on the amount and user-value of prices.