Packaging for Clipper
You-et / Oct 1, 2017; last edited on Jan 30, 2020
Clipper produces organic tea. The 'tea set' is a new design that packs tea, a milk jug and a sugar jar. The packaging must be produced, protect the products, fit in the Clipper design and follow the current regulations. In this case, two extra goals had to be reached; easy to use and the packaging must be reusable and/or recyclable.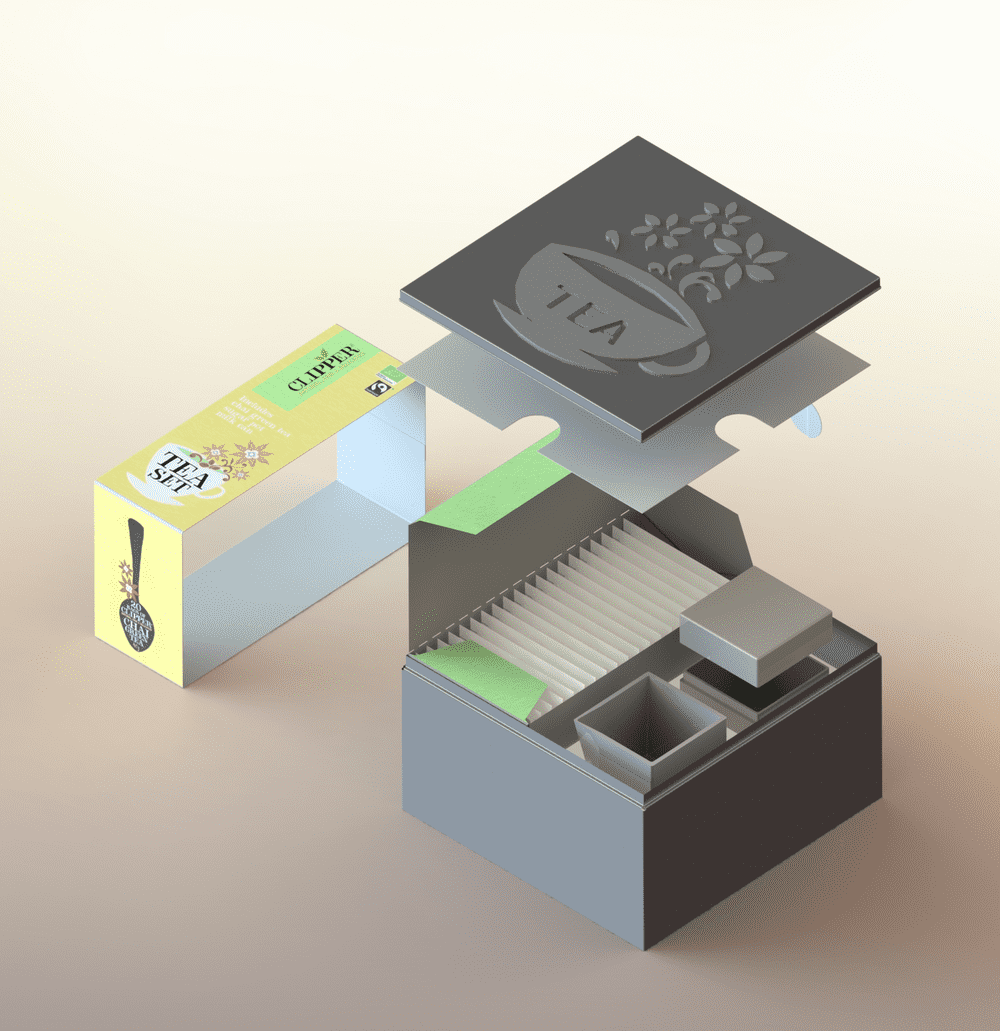 The tea set includes a tin box, bagged tea, milk can and sugar pot.
The reusable tin box
The tea, together with the milk jug and sugar jar, is placed in the tin box. The box is reusable as a container or teabox because two flavours fit. Finally, the tin box is closed and surrounded by a wrap with a sticker.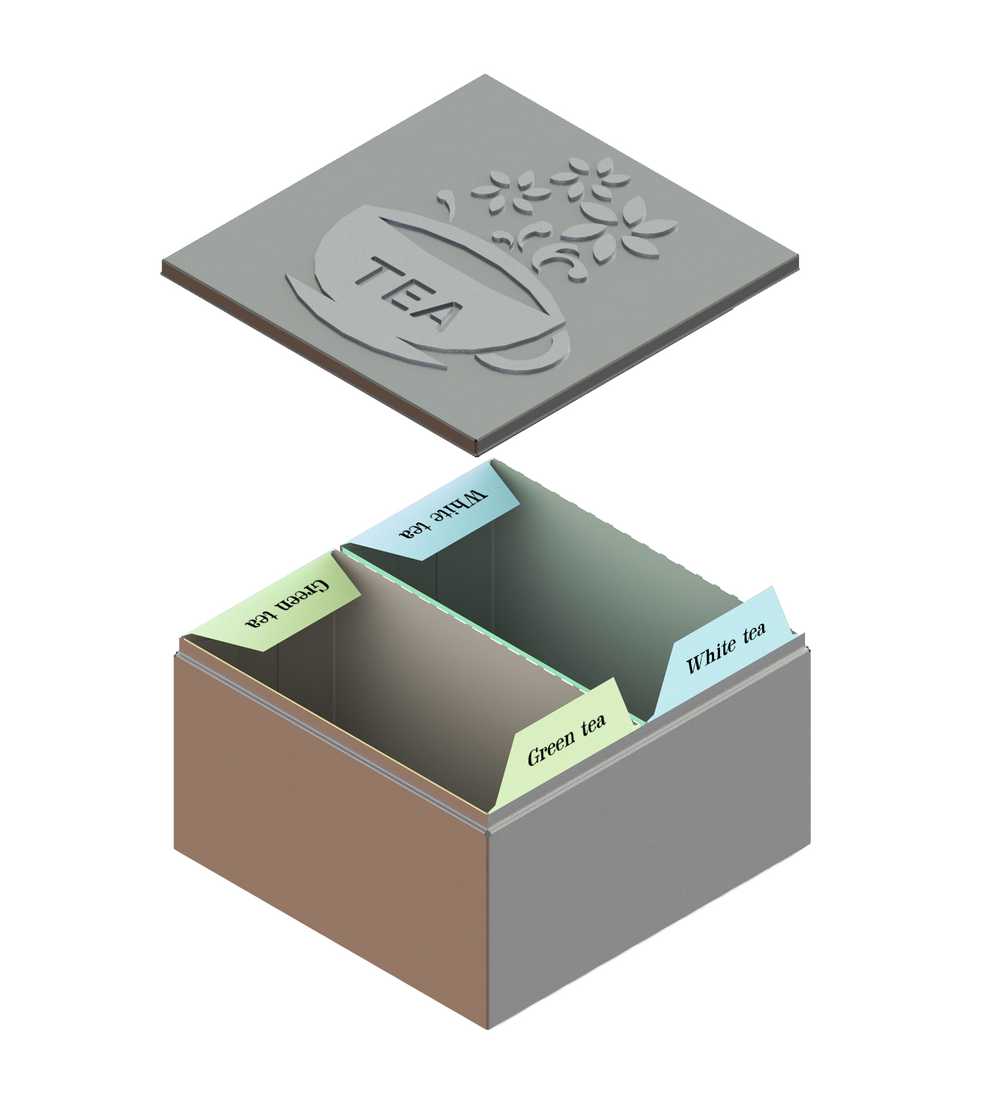 Demonstration of a 'teabox' with two normal paper boxes and the tin box.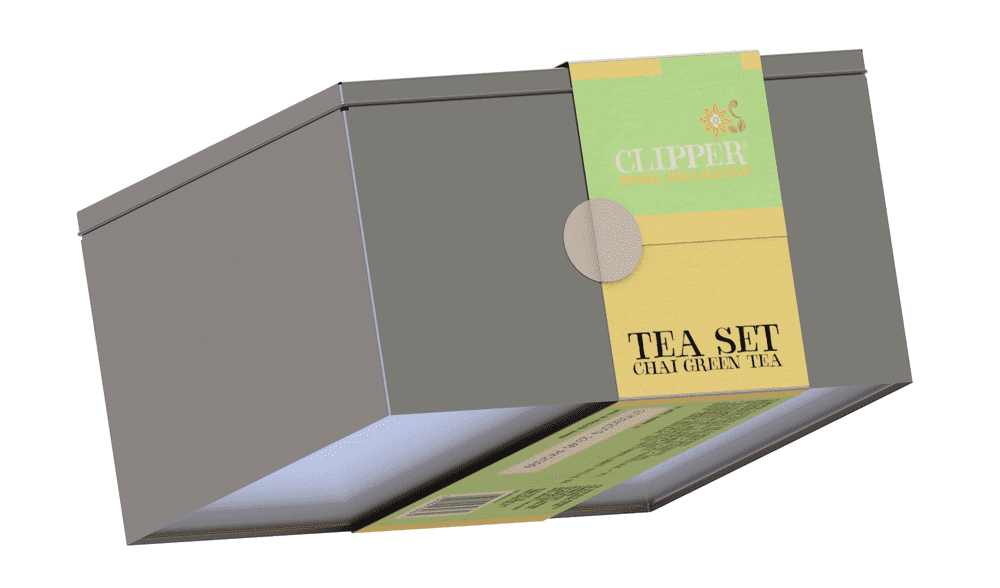 The sticker ensures that the wrap stays in place and functions as a seal.
The tea packing
The envelopes with tea bags are packed in a paper box. An inner box was chosen because the teabags can be placed more efficiently, but also because two inner boxes fit together as a teabox. The paper boxes are similar to the current packaging of Clipper in size and filling process.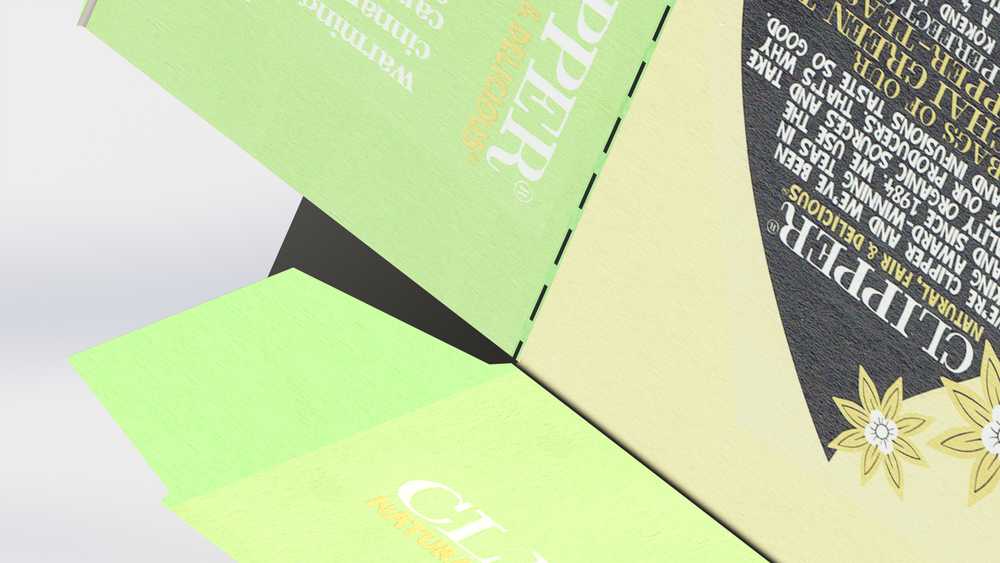 Close-up of the paper box.
Future work
The milk jug and a sugar jar do not fit the Clipper brand yet and should be redesigned. Similarly, the font on the can shows some inconsistency with the brand.